Do you recall that tasty food restaurant near your work? The one where the waiter knows who you are and the cashier doesn't mind whether you pay your bill tomorrow if you don't have change. What do you think about having this same customer retention in your app?
These relationships seem different, but they are not that far apart. Creating a relationship with the customer, even on the virtual world, is crucial to your brand growth. In addition to marketing to attract new customers, why invest in those who already follow you? Let's explain!
Why is it important to retain customers?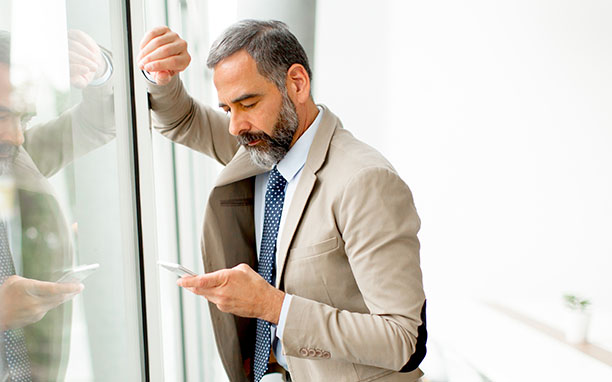 One of the most important reasons in retaining customers is the cost, which is much lower. Investing in marketing actions for users who are already familiar with the brand is worth it because you are giving credibility to someone that already knows and potentially recommends your product.
The main goals are to maintain the quality of what is being provided and to bring updates to your followers. Hence the need to know your customer, understand their needs and, mainly, supply them.
With a crowded market, it is essential to have loyal customers. Keeping them consuming your service and interested by the offered product will reduce the migration to your competitors, even if it is just a value query.
Retain customers vs acquire new customers
New customer prospection is part of every brand's marketing project. And, yes, it's quite important. However, many entrepreneurs are so focused on the mission of acquiring new customers and increasing conversion rates that they neglect their regular consumers.
Nevertheless, it is worth pointing out that, between these two actions, strategies invested in acquiring new customers are valuable because it is necessary to expand as well as to keep current customers. And this expansion can be done by SEO for apps, through optimization.
Retention strategies
The first step in retaining customers is to get to know them. Who this consumer is, what he or she consumes from your services and what is the best way to attract them. You must establish a solid relationship with this customer.
What differentiates you from your competition in this aspect is also your service customization. Who is your customer? Are they older or younger? Prove to your users that they are not just another number on the system.
After-sales service is essential
When the product has already been sold, sales representatives often consider their work completed. But this is a mistake. Encouraging new purchases with adds-on benefits and discounts is very attractive.
Observe the movement of your customers' purchase. After a number of purchases, offer them 15% off coupons or even send them a gift. And do not forget to establish a connection, for instance, schedule a birthday message to your customers. Important dates leave traces, even if with a simple gesture.
Treat old customers differently
Moreover, customer loyalty goes far beyond gifts and birthday messages. There are several customer profiles: those who buy in large scale a few times a year, others who shop regularly, and there is always a customer who is regular and active.
This customer is very important to your company. He or she has the potential to be engaged, evaluate your brand, indicate it to other people, and consolidate the name of your business. In addition to the rewards mentioned previously, serving this user even more personally and assuring frequent contact is essential.
Customer retention and the impact on profits
Customer retention is directly linked to business profits. Working on app retention will trigger this customer to come back and, consequently, generate more profits.
Just imagine an indoor market that it is always empty. Once in a while a customer will show up and buy something, but there is no loyalty, no money turnover. Now, a market that is positioned close to its target neighborhood, offers good products and is close to the customer, will profit much more.
Therefore, to invest in customers that always consume, show that the company has a connection with them, and spread the name of the application through the customers themselves is perfect for growth. Buzz marketing and word-of-mouth are much more representative than sponsored links. This way, the conversion of your app only tends to grow.
Do you want to dive into other methods that might also help on app conversion rate? Invest on Rank My App optimization, which optimizes apps for better app stores rankings. Carry out a custom analysis now!